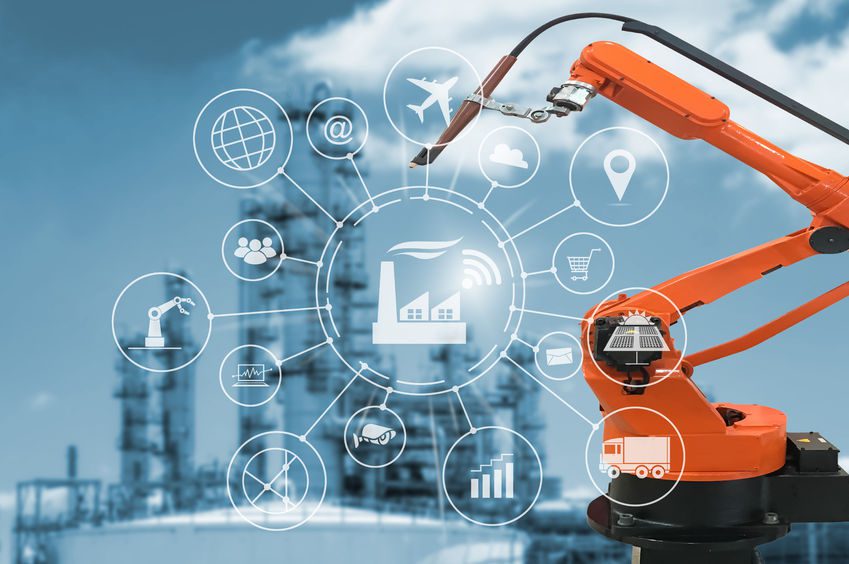 7 Things Smart Manufacturers Get Right to Grow Their Business
Growing manufacturing business in this day and age presents you with a shrinking labor pool, employee retention challenges and ever-increasing automation and technology options at your disposal. You want to increase efficiencies with existing staff to avoid hiring over and over again, and to keep overhead low. 
Plus, if your technology is not aligned with your business goals, it becomes increasingly obvious as your company matures. The software used by a small manufacturer with a few customers and a small staff is going to differ from the tech used by multi-million-dollar companies with multiple plants and hundreds of customers. 
To state the obvious, as your company grows, your technology needs shift and change. 
To successfully grow your manufacturing company in today's market, you need a plan for growth and that plan needs to include several key technology considerations. 
These 7 considerations will help you get off to the right start.
7 Tech Considerations to Help You Grow Your Manufacturing Business
1. Does your IT provider talk strategy? Your  IT provider should offer you the personalized technology consulting you need to proactively strategize your IT investments as a matter of working together. Without the expert advice of a managed IT provider who understands manufacturing businesses and your goals, it's much more challenging and expensive to get where you're going.
2. Increase automation and productivity. In a tight job market, it can be hard for manufacturers to find qualified employees. It's still possible to grow, using the right productivity tools and automation technology that are more cost-effective and save you the hassle of labor turn over and the drain of increased labor costs.
3. Are your solutions aligned for growth?  As you prepare to grow, make sure your technology solutions are aligned with your business needs and goals. Your current solutions and infrastructure will need the ability to grow and contract with your business fairly painlessly. For example, if your business needs more storage, will it be easy to add? 
4. State of your cybersecurity. Even small manufacturers are targeted by hackers. Intellectual property is valuable no matter from where it came. Further, smaller suppliers are considered easy conduits to higher-profile targets (just ask Target). As you grow, add new clients, expand your technology and staff, your cybersecurity is going to be even more important. Does your IT provider offer regular end user security training? This includes cybersecurity awareness training, which should be conducted regularly for all users.
5. How does your tech impact employee retention? Employees are the first to complain about using dated, slower workstations and software. Employees who are held back in their work potential by old laptops, outdated software and slow internet connections are employees who will soon start looking at the door for better opportunities on the outside. Investing in modern IT solutions will improve employee job satisfaction, which increases productivity and retention in a tight labor market.
6. Are your systems compliant?  If you operate in a regulated industry, the technology that accompanies your growth has to comply with the appropriate regulations. Your IT provider or partner should understand your compliance requirements backwards and forwards to ensure your tech stays aligned with those needs. Failing to do so can open your company to legal liability, fines and other sanctions. 
7. Budget. As you plan for growth, you'll have a budget. Technology is often left to the wayside with budgets (and plans), often because people don't know what to include. At a high level, have at least a ballpark figure in mind for the IT investments you'll need to make your growth plans a reality. Don't get too stingy with your technology spending, as it can make all the difference in helping you achieve success with growth. If you don't have a budget, conduct a technology review and strategic planning session with an IT provider. It will make it much easier to build one.
Considering the above seven things will get you well on your way to planning a successful IT strategy for your business. 
Growing with Macatawa Technologies
As the long-term partners of our manufacturing clients, Macatawa Technologies helps owners and leaders understand the role technology can play in achieving their business goals. Our response times, according to our manufacturing clients, are faster than that of competitors.
We're based right in Holland and proudly help Michigan manufacturers develop an IT strategy that keeps their businesses growing and grows with their businesses. 
Let's discuss how we can help you achieve your goals of expanding. Contact Macatawa Technologies here or by phone at (616) 394-4940.