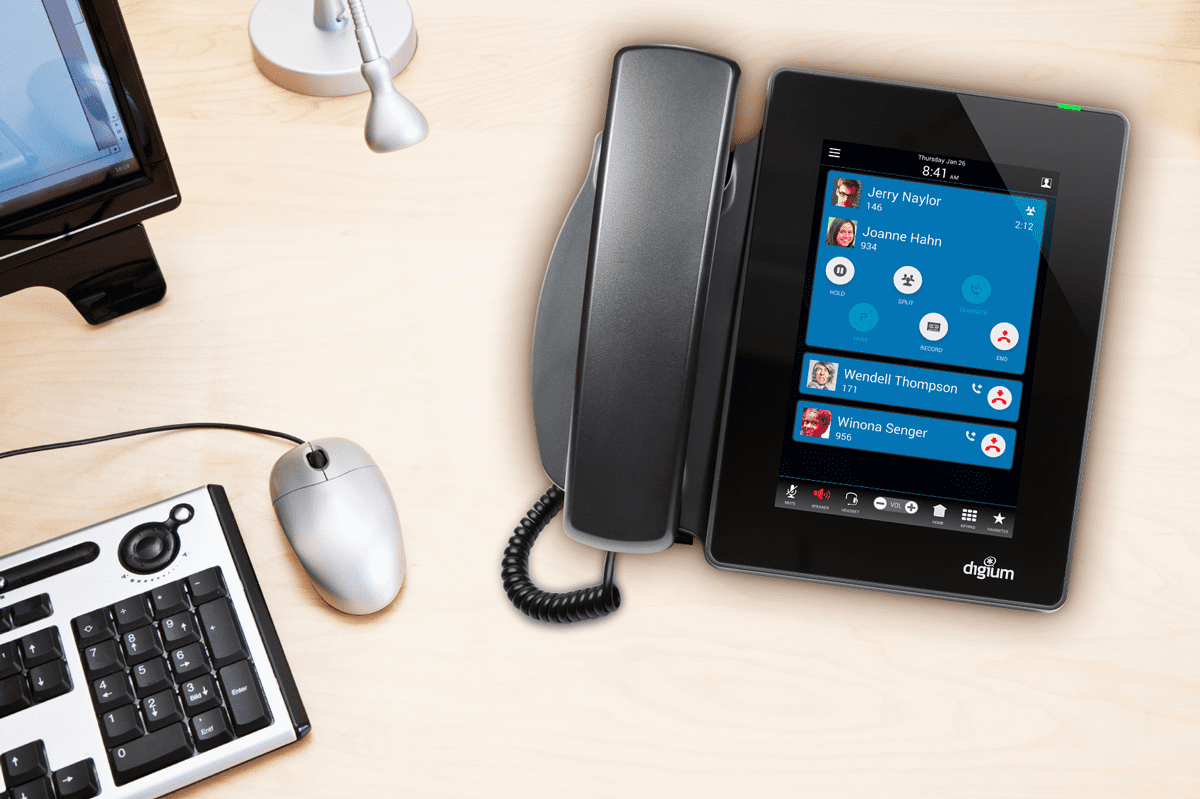 4 Immediate Benefits One Client Gained from a Cloud Phone System
The last thing you want is to lose customers because your communication system is unreliable or not up to the task. Cloud phone systems have become increasingly popular with businesses needing a reliable and cost-effective phone system that can adapt to changes so you can best serve your customers and employees.
One of our long-standing clients, a dental practice around Holland, was experiencing just that when they came to us looking for a phone solution. See if any of these problems sound familiar:
Their phone bill was astronomical! Their 15-year-old system lacked key features which was effecting their business but they didn't have the outlay of capital to purchase a new on-premise system.
An incoming call would ring every handset in the office. This distraction turned every professional in the office into a receptionist. When the employees were out of the office, the only way to reach them was by calling their personal cell phone numbers.
Without features like voicemail and call forwarding, "off-the-hook" was necessary. When the office closed at lunch, handsets were taken off the hook, leaving a busy signal in the ear of the person calling. In the event a customer was calling regarding an emergency, it was impossible to reach the office.
If they wanted to scale up their business or add a new location, they couldn't. their current on-premise system would not be able to take them where they wanted to go. They would also have to think about refreshing their on-premise system again 5 years down the line.
With the help of Macatawa Technologies, the dental office made the decision to move to a cloud phone system, opting for the feature-rich and ease of use that Digium provides. They immediately started to reap these 4 benefits from their new phones:
Cost of ownership radically decreased by 42%!
As a busy, single-location office with multiple doctors, managing an on-premise system was the last thing they wanted. The regular maintenance and adjustment required for an on-premise system along with the need for a technician to complete simple tasks such as adding an extension was a hassle they wanted to avoid.
 Friendlier greetings and lunchtime emergency options
Their practice now has voicemails for every department that they can easily set up themselves. They also have greetings preprogrammed so when patients call during lunch time, they receive a friendly notice that the office is closed and will reopen in the afternoon. In the event of an emergency, a specific phone number has been assigned that routes patients to the on-call doctor.
They never miss a call
They set up call routing for their new system using the simple, web-based administrator portal so incoming calls are directed to a specific handset. Call forwarding is used to redirect calls to dentist's cell phones when they are out of the office. This way they never miss a call, no matter their location or device, and have access to all the same features and functionality they have in the office.
When they want to expand, they can do so easily and seamlessly
When they decide to open another office, their cloud phone system can easily be scaled up to accommodate their needs. If the power goes out, they don't have to worry that their phone lines will go down. Hosting the system in the cloud by a provider with multiple redundancies allows for a level of reliability that often goes beyond what a typical SMB can produce. They can also upgrade to the newest software releases, complete with features and patches as they become available ensuring that they always have the latest and greatest in security and features.
As this successful dental office experienced, cloud phone systems can save you money, offer more features that improve your overall business and more easily adapt to changes in your business.
We can help you get rid of aging equipment and expensive phone costs with a cloud phone system (or hybrid!) that works better for your business. Contact Macatawa Technologies online or call us