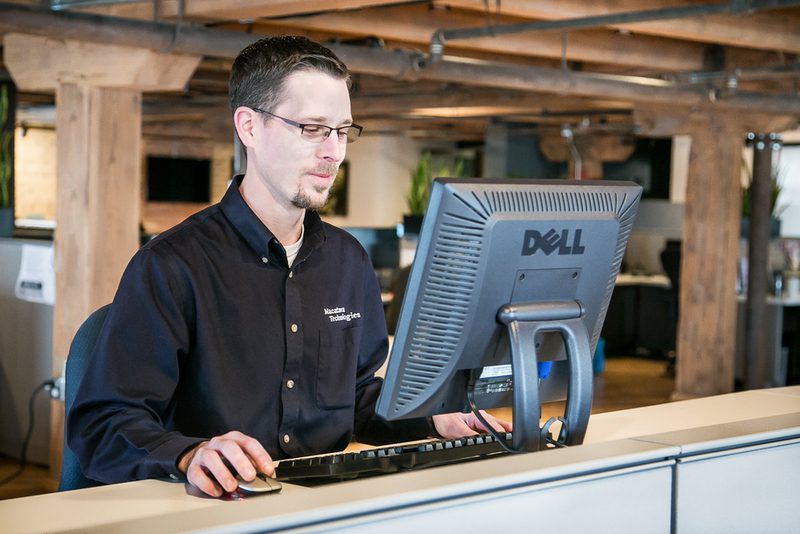 Profiting Off Your IT Investments
Revenue generation is the name of the game for every business and sometimes technology is looked on as more of a hindrance to profitability than a tool to cultivate it. To turn this notion around, a business needs to make strategic investments that will return some type of benefit, whether that be the availability of alternate revenue streams, a boost in productivity, improved collaboration, and more. Today, let's take a look at some ways that businesses can invest in their IT and improve their profitability as a result.
Using IT to Boost Operational Efficiency
One of the things technology is great at doing is making inefficient systems more efficient. Today, many of the problems small and medium-sized businesses have are that they lack the efficiency in their human resources to make gains on the balance sheet. Automation can change any business' fortunes in this regard.
Think about it this way, one of your employees has to produce something in order to be viable, right? If half of that person's job is working on the business, whether it be small mundane and repetitive tasks that waste their focus or their time, or if they are being asked to support the same product they are charged with creating, they won't be nearly as productive as they should be (or they would like to be). Go on like this for a while and anyone can be frustrated.
By automating some of the things they do–that is, using computer-run systems to take over those mundane and repetitive tasks–they will be able to truly focus on the job you hired them for, and therefore you can expect a happier, more productive person. Additionally, all those little tasks that kept them from being more productive will be done without error, every time, building efficiency and keeping downtime to a minimum.
Subscribe to Business Services
The technology your business uses is expensive, this much is true. Servers, workstations, networking: they all cost an arm and a leg to purchase, but also to monitor and maintain properly. One way that the modern SMB can avoid these massive capital expenditures is to utilize the numerous IT-related services at their disposal.
Considering cloud computing is a great way to start. Today there are Infrastructure-as-a-Service (IaaS) and Software-as-a-Service (SaaS) offerings that require next to zero capital expense. You can get all the computing and services from cloud vendors and you will pay per month or per gigabyte for them. This means that your business' computing resources can be an operational expense, easier to budget, and available from anywhere on nearly any device.
For those companies that like to have their IT onsite, outsourcing your IT support and management to a managed service provider (MSP) is a great way to get all the value of having a dedicated IT staff, at a fraction of the cost. Not only does the MSP keep your technology running effectively, minimizing downtime, it also offers a myriad of useful services including backup and disaster recovery, patch management, vendor management, and more. If you want to take a chunk out of your IT support costs, while maximizing your business' ability to function by reducing downtime, managed IT services are a great option for any SMB. If you would like to learn more about how you can get your IT to work for you, and not just cost you a lot of money, call the IT professionals at Macatawa Technologies today at (616) 394-4940.