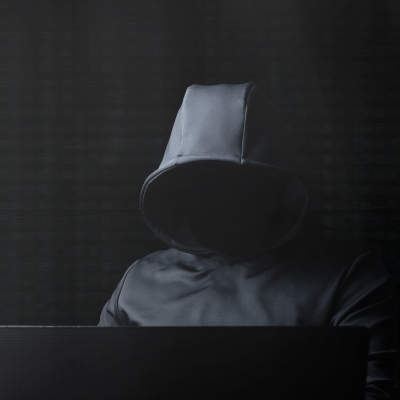 How to Fight Back Shadow IT
Shadow IT, despite its melodramatic name, is nothing to be trifled with. Shadow IT is the term given to rogue technology and software being installed in your business without being reviewed or approved by IT. It has always given in-house operations difficulties, and remote work has made it an even bigger problem than before.
Considering this, let's discuss how shadow IT can be fought back with trust management and communication.
What's the Big Deal with Shadow IT?
COVID-19 has made remote operations a necessity as in-person operations have become an extreme health risk for many. Unfortunately, as many are experiencing remote work for the first time, there has been a lot of "making it up as it goes" happening.
As a result, unvetted software has made its way onto the devices that these remote workers are using, all without the knowledge of IT. This means that there are potential vulnerabilities out there that could pose a threat to a business, with the business having no idea it's coming.
While there are many solutions that can and should be put in place to minimize these risk factors, one of the most effective mitigations against shadow IT isn't software-based. Instead, it's based on trust—trust shared between your team, and the IT management resource watching out for them.
How Trust Can Unite IT and Your Users
As mobile solutions have risen in popularity, so have the endpoint management solutions that enable a business to keep some level of control over its technology as it is used remotely. With these solutions, a business can effectively manage the device as it always should:
Remotely locking or wiping a device
Installing applications and updates
Access to push messaging services
Blocking non-business essential features and applications
This technology is therefore able to support a business as it fulfills its needs, as the organization is still able to manage it from afar.
How to Properly Manage Your Remote Devices
To take advantage of these capabilities, there are a few things you must accomplish first to see that your devices are prepared.
Take an Inventory: If you haven't already done so, create a comprehensive list of all the devices used for work purposes, including those owned by your company and by your employees. This will help you organize your remote access permissions and keep track of devices as they are brought out of your business.
Design Access Permissions Based on Roles: Once your inventory is complete, implement the appropriate access controls following the rule of least permissions. This will help to limit the opportunities for a data leak.
Tell Your Team Why It's Important: Communicating with your team will be crucial, as it will help them to understand the purpose behind what they may see as unnecessary complications. Once they know why something must be done a certain way, they will be more likely to do it that way.
As you do all this, you should continue to encourage communication between your operational teams and IT. This will help reinforce the idea that your team can turn to IT for assistance as they need it, and that they know how to properly do so when the time comes.
Macatawa Technologies can help by providing the technology your different departments need to stay in communication, and if need be, by assisting your IT team with their support and services. To find out more about what we can do, call 616-394-4940 today.